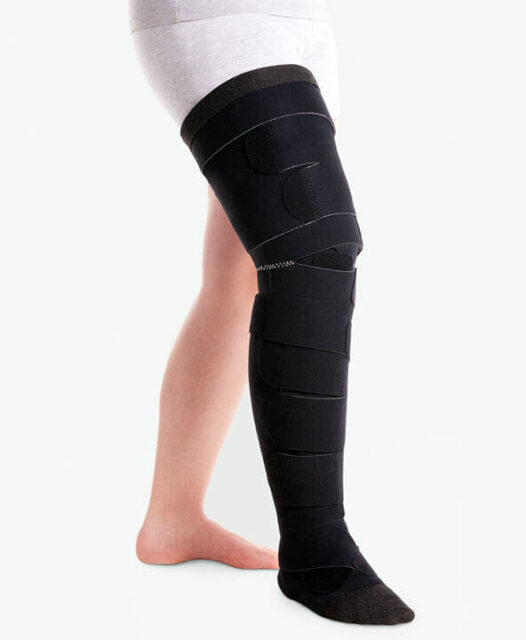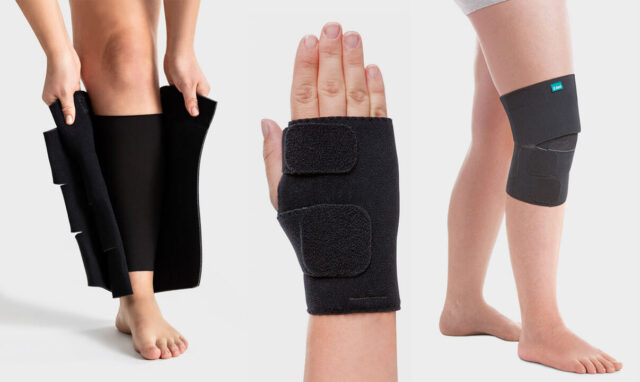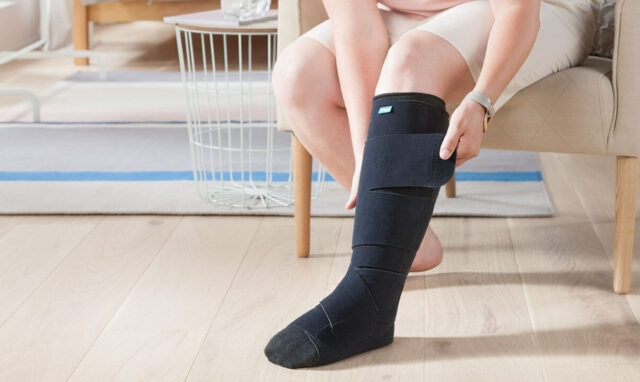 MEDICAL ADAPTIVE COMPRESSION SYSTEMS
ACS Light
Owing to its short-stretch properties, the ACS Light exerts a low resting pressure and a high working pressure. The individual segments are easy to put on, thanks to the integrated lining (fixing aid) and are ideally suited for self-bandaging. Adhesive borders on the top edge of a segment guarantee a secure hold at all times. The different segments can be combined as required.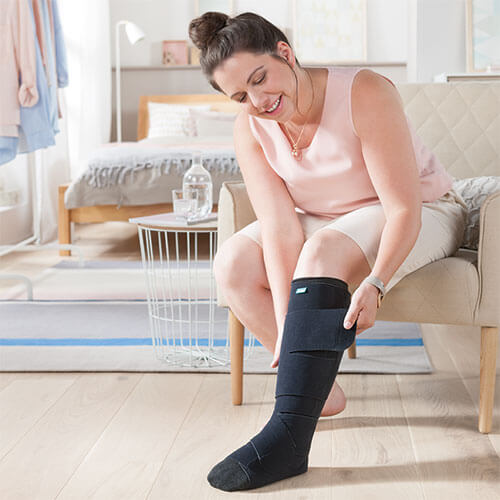 ACS Light
Information and details
Medical adaptive compression systems
Features
Low resting pressure and high working pressure, adjustable up to 40 mmHg

Extra durable material

Suitable for day and night

Adaptable while wearing – for optimal compression

Anatomical fit for maximum comfort

Easy to use even with limited mobility and strength

Integrated fixation aid for easy donning and integrated adhesive tape for secure hold

Can be combined with SoftCompress bandage aids

Material composition: 85% polyamide, 15% elastane

Accessories and supporting products for easier handling
Reversible
High working pressure
Serial sizes
Details
The straps and touch fasteners of the adaptive compression system allow individual adjustment. With the incorporated fixation aid (ticking), the ACS Light products are easy to use, very comfortable to wear and can be effortlessly applied to the legs or arms.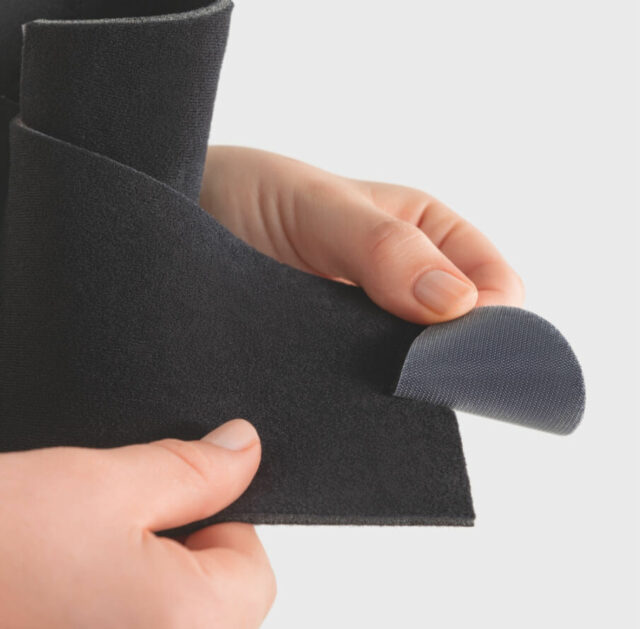 TOUCH FASTENER
With the help of the touch fasteners, the products can be adapted to individual and changing body sizes.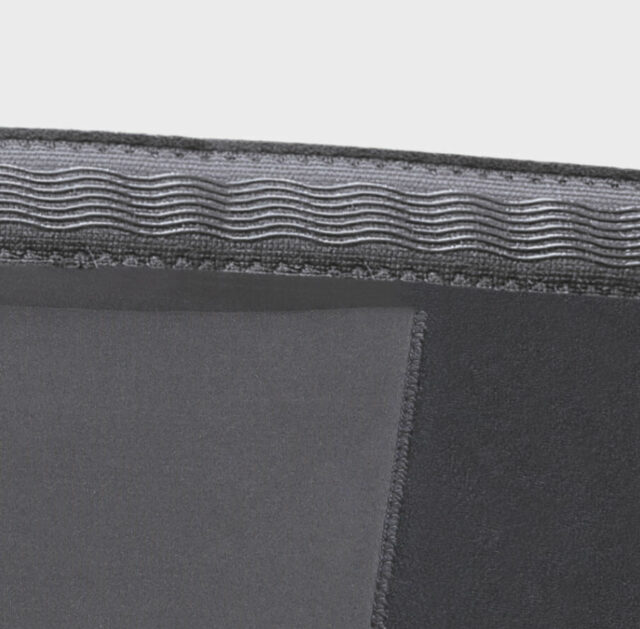 SECURE HOLD
With the integrated fixing aids (inlets), the segments fit perfectly and in no time at all. The adhesive edges prevent slipping.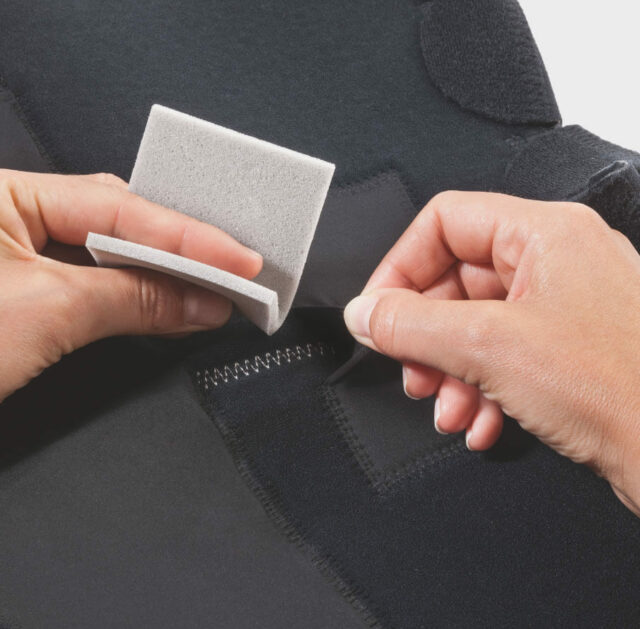 COMFORT
For added comfort, a pad is included with the arm and hand segments.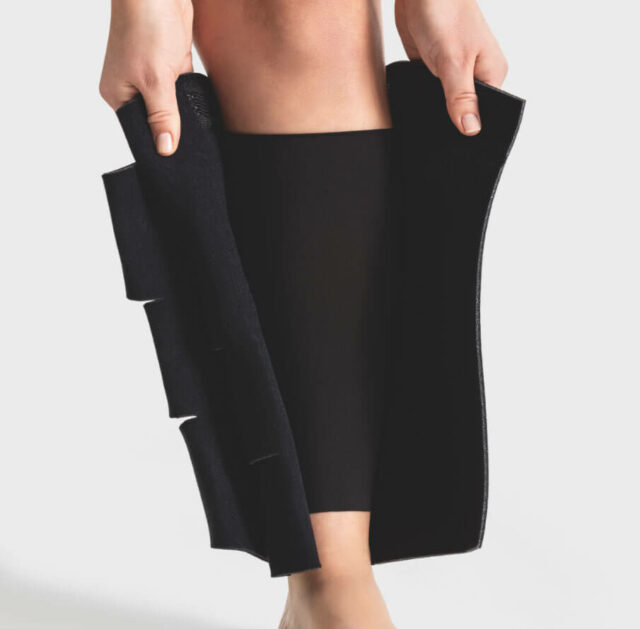 ANATOMICAL FIT
All segments are optimally adapted for different body regions. Segments for the lower and upper thighs and arms are available for the left and right.
LOWER EXTREMITY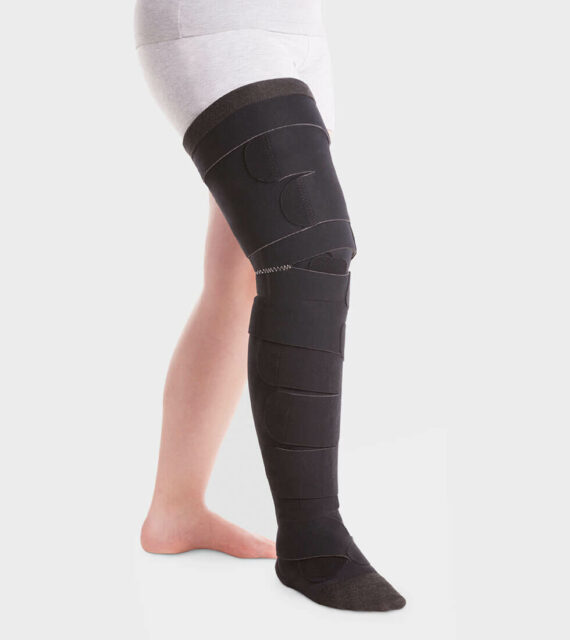 Lower leg and foot segments can be combined for self-bandaging. Additional segments for the fitting of the entire leg can be added if required.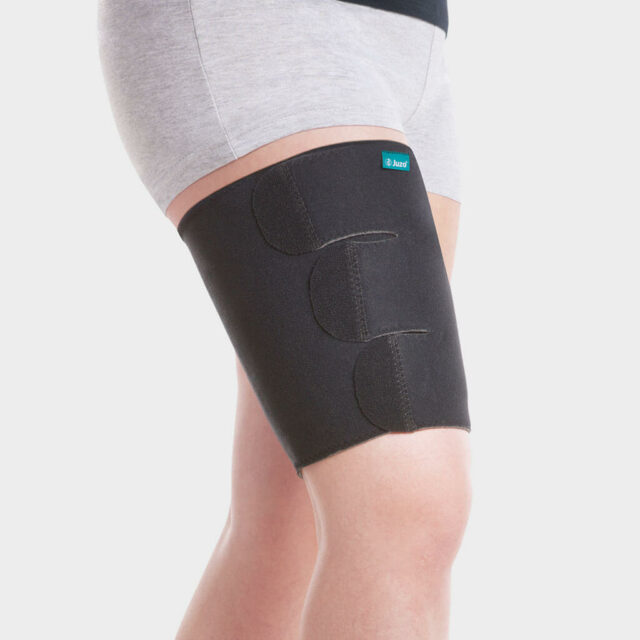 ACS LIGHT THIGH SEGMENT
Swen-in silicone border

Incorporated lining (fixing aid)

Includes separate extender (extension)

Available with extender in left and right versions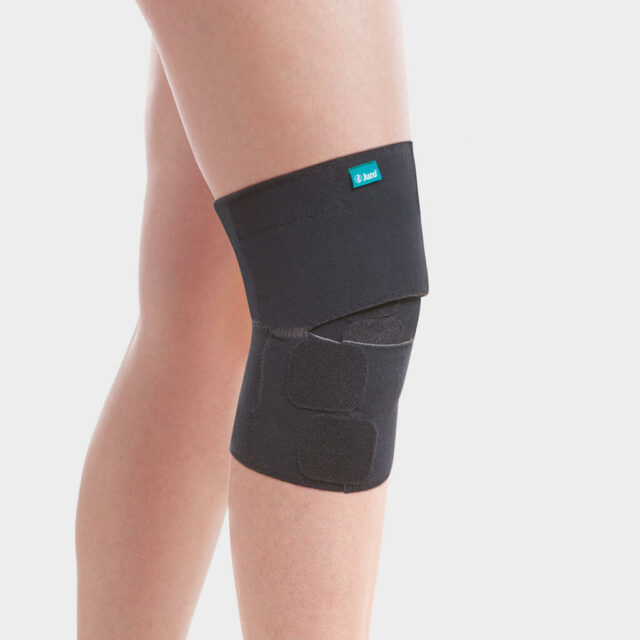 ACS LIGHT KNEE SEGMENT
Sewn-in silicone border

Incorporated lining (fixing aid)

Can be worn both left and right

With knee comfort hole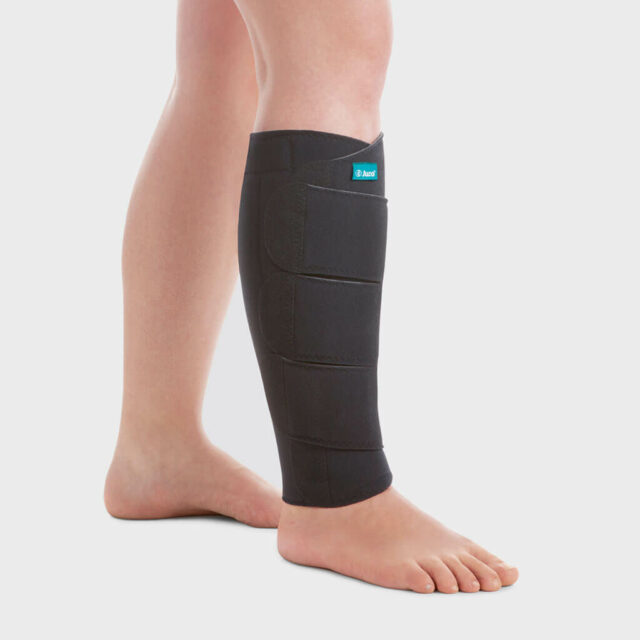 ACS LIGHT LOWER LEG SEGMENT
Sewn-in silicone border

Incorporated lining (fixing aid)

Available in left and right versions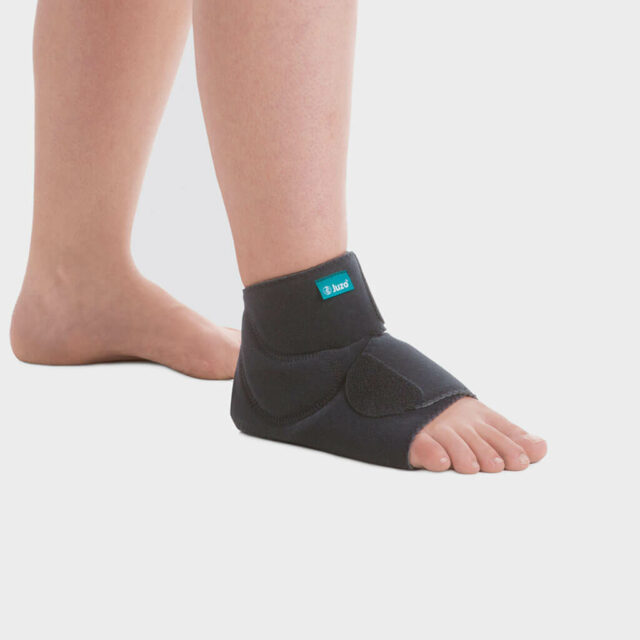 ACS LIGHT FOOT SEGMENT
Can be worn both left and right

With incorporated malleo pads

Includes separate extender to increase pressure
UPPER EXTRIMITY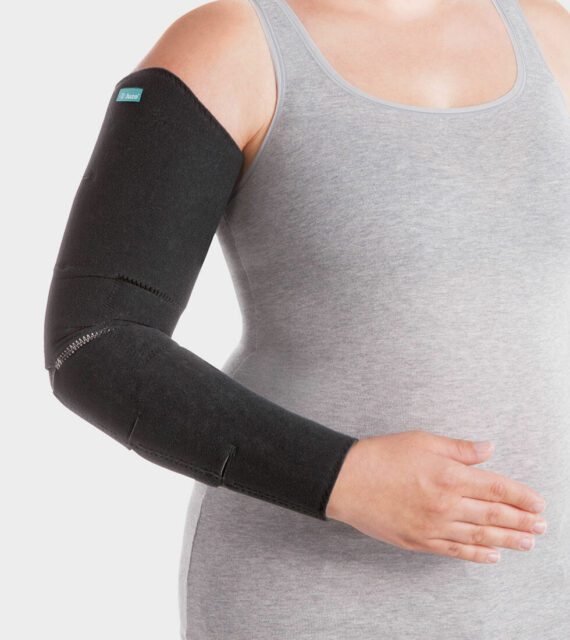 ACS Light variable compression system for the upper extremities are compression segments intended to reduce oedema in the arm and hand. Equipped with adjustable straps, they can be adapted to fit various circumferences, For self-bandaging, arm and hand segments can be combined as required. The hand segment is particularly suitable for treating edema in the back of the hand.
ACS LIGHT ARM SEGMENT
Sewn-in adhesive edge

Incorporated lining (fixing aid)

With built in overheight

With extender strap

Available in left and right versions
ACS LIGHT HAND SEGMENT
Can be worn both left and right

Includes short pressure pads for hands to individually increase pressure at the back of the hand
ADDITIONAL PRODUCTS
Various additional products are available for COMPRESSANA ACS Light for additional wearing comfort, a secure hold and even larger sizes. These are well suited for self-bandaging and are easy to use.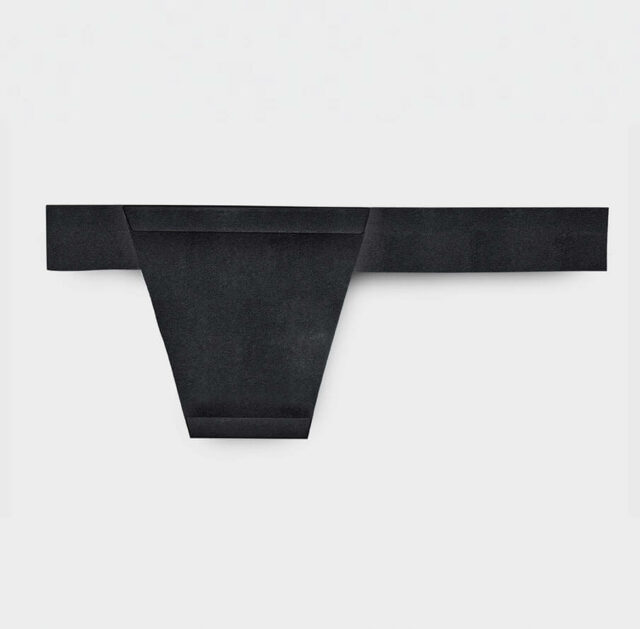 HIP BAND
The ACS Light Hip Band can be used for fixing the thigh wrap, if required.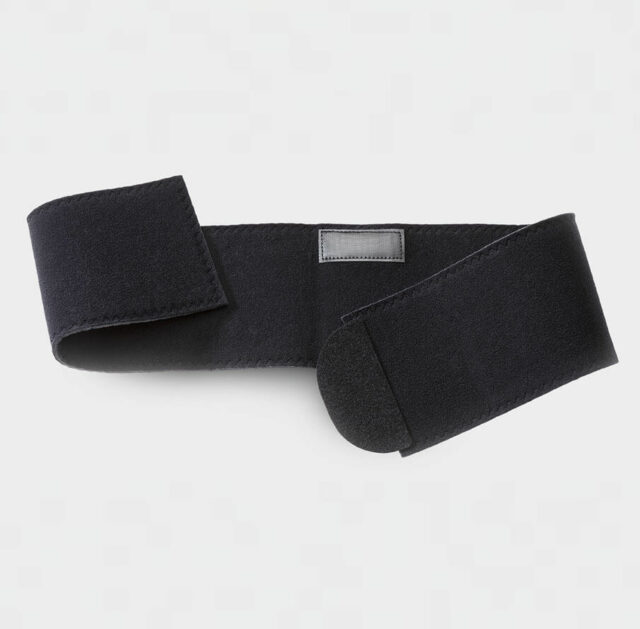 Extender
The ACS Light Extender provides increased compression for the extremities (e.g. the ankle, back of the hand or instep).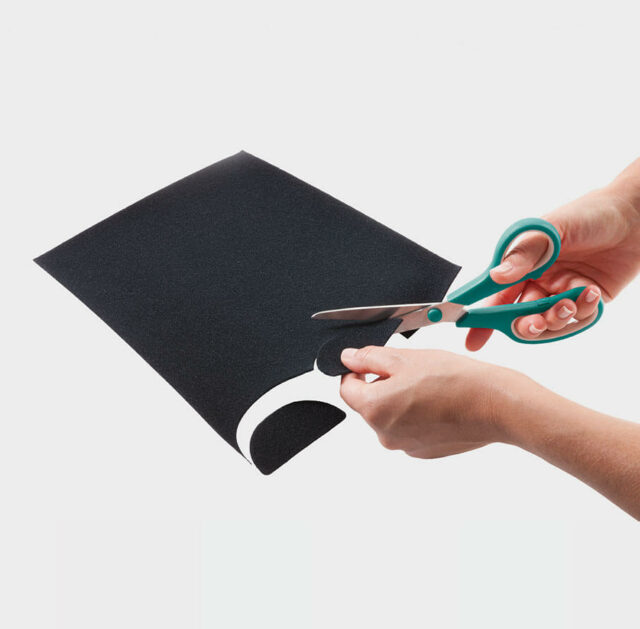 TOUCH FASTENER SHEET
With the ACS Light Velcro Fastener Sheet, additional touch fasteners can be individually cut to size.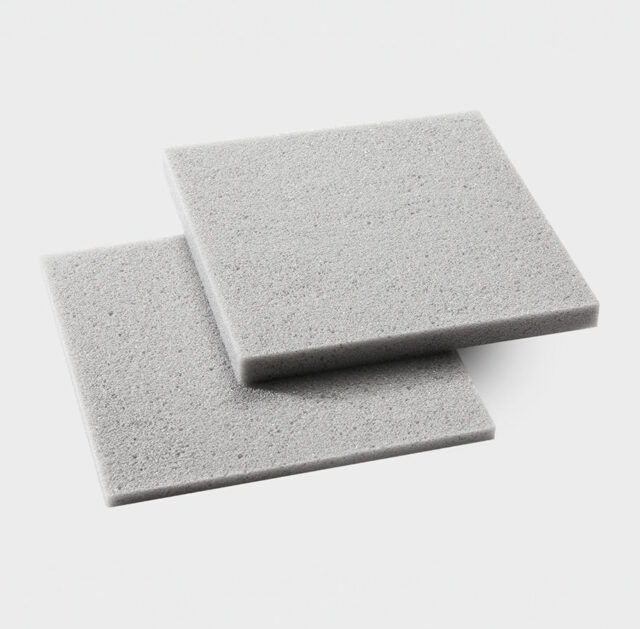 PADS
ACS Light Pads can be used to provide extra wearing comfort with additional cushioning and / or to provide increased pressure in specific areas.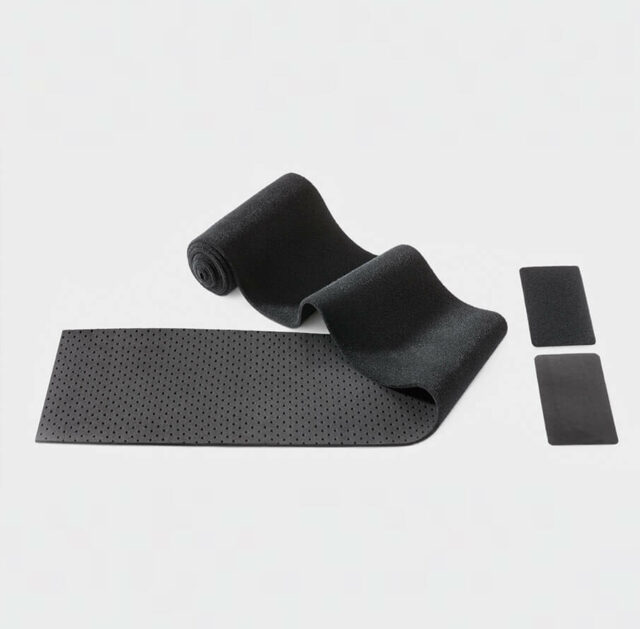 ANTI-SLIP BAND
The ACS Light Anti-slip Band offers an additional fastening option and can be shortened as
required. It can be worn under the midline band and hip band as well as under the thigh wrap to
provide secure fastening.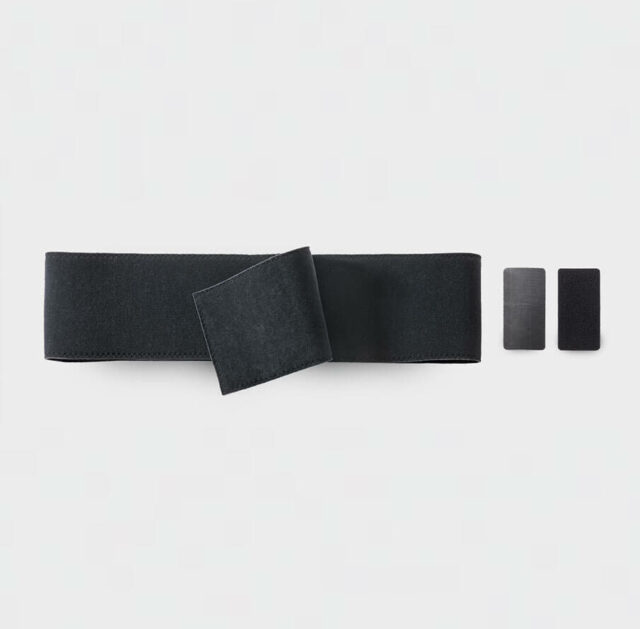 MIDLINE BAND
The ACS Light Midline Band has been specially developed for the compression of the torso (e.g. thorax, pelvis, abdomen and / or genital area). It can be cut to size and is easy to put on thanks to the general-purpose touch fasteners.
LINER STOCKINGS
Liner underwear. knee or thigh socks with skin-friendly cotton are worn under MAC. They protect sensitive skin and any wound dressing that may be present.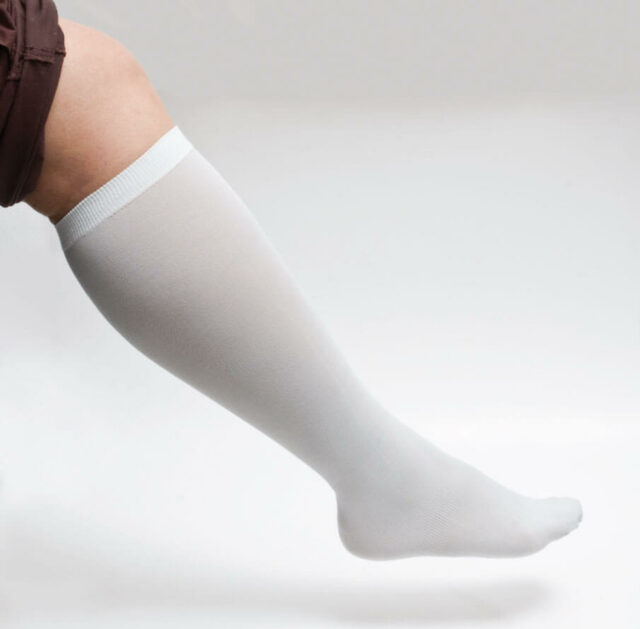 INTRA LINER STOCKINGS SKINPROTECT® SILVER
Intra is available as a knee-high or sock. Suitable for sensitive skin and offers antibacterial effect due to a silver thread. Worn under MAC, it is suitable for the integration of wound dressings and pads.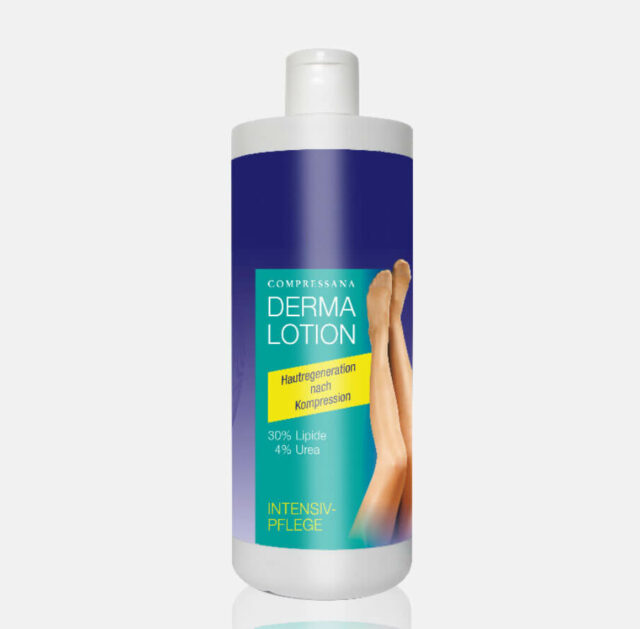 Derma Lotion
Moisturizing lotion with 4% urea for targeted skin care in lymphedema and lipedema.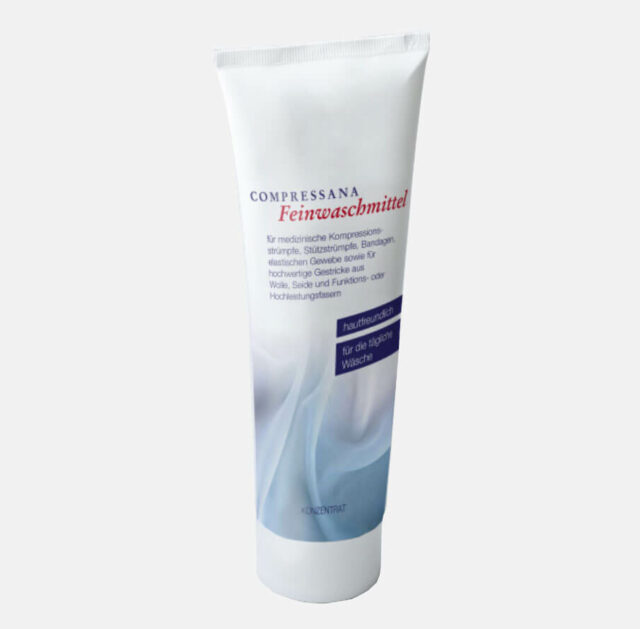 CLEAN DETERGENT
Particularly mild and rich detergent concentrate for gentle cleaning of compression clothing and bandages.